It's Cinco de Mayo — mariachi bands, dancers in traditional costumes, authentic Mexican food, and crowds of people are filling the streets! Before you start mixing up a stiff margarita on the rocks or indulging in huge amounts of mouthwatering guacamole, take some time to educate yourself on why we celebrate Cinco de Mayo and Mexican culture. Check out these 5 facts about this infamous holiday:
1
The holiday celebrates an unexpected victory.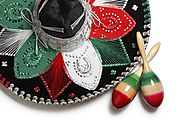 The Mexican victory over the French at the Battle of Puebla on May 5, 1862 is the reason behind this big celebration. Most confuse Cinco de Mayo with Mexican Independence day, which is actually celebrated on September 16th.
2
Cinco de Mayo is a bigger deal in the U.S than in Mexico.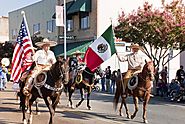 3
Approximately 81 million avocados are consumed on Cinco De Mayo.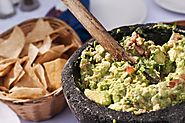 That's A LOT of avocado! Does this fact add to the reason avocados are often pricey? The avocado tree is native to Mexico and is commonly found; however, the tree can take anywhere from 5 to 13 years before the tree is mature enough to set fruit, according to California Avocado Commission.
4
"Authentic" isn't always authentic Mexican in the United States.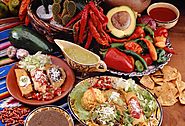 There are multiple ways to tell if you're truly eating authentic Mexican. Cosmopolitan magazine lists ways to tell whether the word "authentic" in restaurant windows is the truth:
If there's a low-fat option, it's not authentic. Mexican is cooked with lard.
Your tamale is NOT served in a corn husk; thus, it's NOT authentic.
There is no corn tortillas available, it can't be authentic.
Authentic tacos come with a little onion, cilantro, and lime--not tomato and lettuce.
Mass amounts of cheese is a big sign, authentic dishes are not covered in queso.
5
In Mexican culture, they only use hot sauce if there is no salsa.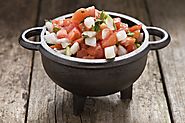 If you ask for salsa, and you get Tabasco, you're most likely not in Mexico.
One of Platinum's own, Cuau Sandoval, decided to share his quick and easy, Mexican guacamole recipe with us.  In his words, it's "the easiest and tastiest recipe [he] know[s], and it will make enough for 6-8 of your friends":
4 avocados
½ yellow onion
½ a cup of fresh cilantro
7 oz of green/tomatillo salsa
Finely chop the onion and cilantro. With a spoon, scoop out the avocados and place in a bowl. Add all the ingredients together and stir. Grab a tortilla chip and taste, add salt if necessary!
Cuau's Tip: For tasty tortilla chips that won't break under the guacamole's weight, try El Milagro. You can make your own green/tomatillo salsa recipe to tailor to your tastes, or you can purchase a premade version at the local grocery store.